Related jobs
There are currently 3 jobs listed by Australian Museum Trust
Archivist
| | |
| --- | --- |
| Organisation / Entity: | Australian Museum Trust |
| Job category: | |
| Job location: | Sydney Region / Sydney City |
| Job reference number: | 00008PTY |
| Work type: | Part-Time |
| Number of positions: | 1 |
| Total remuneration package: | Archivist, Grade 2 ($90,253 - $102,403) with a total remuneration package up to $114,026) per annum |
| Contact: | vanessa.finney@australian.museum - Vanessa Finney |
| Closing date: | 30/01/2022 - 11:59 PM |
,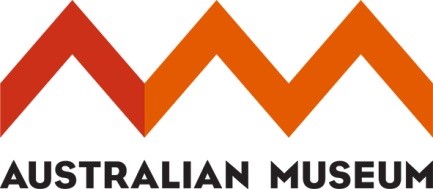 Archivist
Salary Classification: Archivist, Grade 2 ($90,253 - $102,403) with a total remuneration package up to $114,026) per annum
Employment Status:
Temporary up to 30 June 2024 with the possibility of conversion to ongoing.

Initial employment will be Full-time until 30 June 2022; Part-time 4 days per week from 1 July 2022 with the possibility of a return to Full-time hours
Location: Sydney CBD
About the Australian Museum
The Australian Museum is located on the traditional homelands of the Gadigal people. The Australian Museum acknowledges the Gadigal people as the Traditional Owners and custodians of the land, sky and waterways, paying respect to Elders past, present and emerging.
The Australian Museum (AM) operates within the NSW Department of Premier and Cabinet, is the first museum in Australia and was founded in 1827. The AM provides access, engagement and scientific research to increase our understanding of natural history and culture, particularly of the Australasian region. The AM holds more than 21 million objects of biological, geological and cultural collections and develops programs, exhibitions and school and community education initiatives onsite, online and offsite.
The AM mission is: To ignite wonder, inspire debate and drive change.
The AM vision is: To be a leading voice for the richness of life, the Earth and culture in Australia and the Pacific. We commit to transform the conversation around climate change, the environment and wildlife conservation; be a strong advocate for First Nations' culture; and continue to develop world-leading science, collections, exhibitions and education programs.
For more information, visit the website.
The AM supports a diverse workforce and promotes applications from First Nation and Torres Strait Islander people. People with disabilities who meet the selection criteria are encouraged to apply; and where required, Australian Museum will implement reasonable adjustment consistent with industry standard.
About the Role
Working within the World Cultures, Archives and Library Branch, the Archivist manages the Museum's archives program, including administrative archives, collected archives, analogue photography collections, and heritage objects. The position works on the transfer, appraisal, documentation, storage and preservation of the Museum's permanent archives, both institutional and collected, in all formats. The position ensures that archives are identified, described and cared for, and that the archives are as accessible and useful as possible to the widest possible audience. The position provides access to the Archives' holdings online and on site, and researches and promotes the archival collections and the history of the Australian Museum. The Archivist understands technology, social media and new and emerging technological solutions to preserving, communicating and releasing the value of heritage archival collections.
Essential Requirements
Tertiary qualifications in archives and records and information management or equivalent experience

Interest in Australian history, the history of science, museum history, Australian photography and/or Pacific and Australian First Nations' cultures.

Current NSW Driver licence
Knowledge & Experience
Current knowledge and extensive working experience to deliver the Key Accountabilities and perform to the Focus Capabilities outlined in this Role Description
Comprehensive understanding of archival principles, processes and procedures combined with a knowledge of the legislation and compliance requirements for archives in the public sector – NSW State Records Act, privacy, information access, evidence and copyright.
Extensive recent archives collection management experience with strong data management and digital collection management skills.
Experience with records appraisal, retention and disposal practices and theory, including a demonstrated understanding of the relationship between records and archives functions and the function of archival collections in the museum context
Demonstrated ability to communicate the principles, value and meaning of archives to a range of audiences.
Extensive client-facing and service-oriented experience in providing public access to archives, both online and in person
The successful applicant will be subject to a national criminal records check.
More information about applying for a role in the public sector can be found on the I work for NSW page.
Applicants must ?submit:
A one to two page covering letter which outlines your suitability for the role

Resume
As part of the online application process you will be prompted to answer two targeted questions.
Discuss a project you have initiated or worked on to present an archival collection for new audiences. (500 words maximum)

Give an example of a time when you have provided excellent customer service in a complex archival environment. How did you manage competing demands? (500 words maximum)
Please click here for a Role Description
Enquiries: Vanessa Finney, Manager, World Cultures, Archives & Library vanessa.finney@australian.museum
It is a condition of employment at the Australian Museum that all employees, or prospective employees, be double vaccinated for COVID 19 or hold a valid medical exemption.
The Australian Museum welcomes applications from First Nation and Torres Strait Islander people, people from diverse cultural backgrounds and people with disability. Please indicate if you have any accessibility requirements in your application or speak with the contact person should you be called for an interview. We provide reasonable adjustment for people with a disability during the recruitment process and on employment.