Related jobs
There are currently 153 jobs listed by Northern NSW Local Health District
NNSWLHD Staff Specialist Emergency Medicine (Permanent Part Time) - Grafton Base Hospital (Apply via eCredential)
| | |
| --- | --- |
| Organisation / Entity: | Northern NSW Local Health District |
| Job category: | |
| Job location: | Central & North Coasts - Newcastle & Hunter Valley / Lismore & Far North Coast |
| Job reference number: | REQ378056 |
| Work type: | Part-Time |
| Total remuneration package: | $179078 - $220986 |
| Closing date: | 04/04/2023 - 11:59 PM |
,
**This vacancy is eligible for a NSW Health Rural Health Incentive Package of $5,000 per year in addition to award entitlements and accommodation assistance (paid on a pro-rata basis for part time employees). Apply now and negotiate an incentive package that works for you and your family - you can include things like payment of professional development fees, additional personal leave entitlements, additional base salary, and other options**
Click here to Apply via eCredential
Working with Northern NSW Local Health District, you can play a part in delivering quality care to our region.
Our health service values the essential role our staff play in delivering innovative ways to respond to the health needs of our patients and clients.
Our staff live and work in some of Australia's most sought-after destinations, where work/life balance is not a buzzword, it's a reality!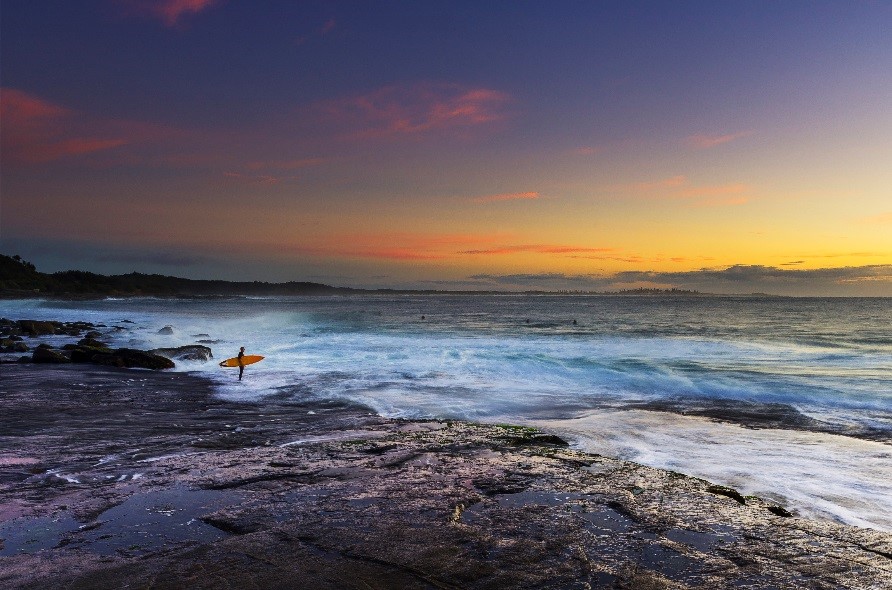 Employment Type: Permanent Part Time
Position Classification: Staff Specialist
Remuneration: $252,285 - $311,325 per annum full time equivalent depending on experience. Remuneration as Senior Specialist will be considered and is subject to CE Approval
Hours Per Week: Up to 20 Hours per week
Requisition ID: REQ378056 (Seek user click here to view full position details on NSW Health Jobs Site)
We welcome applications from Trainees who will attain Fellowship within the Clinical Year.
If applicable, assistance with relocation expenses may be offered to the successful candidate up to the following limits:
Relocation from Overseas: up to $25,000

Relocation within Australia: up to $15,000
Click here to Apply via eCredential


What you'll be doing
Provide contemporary comprehensive Specialist Emergency Medicine services at the primary facility and other facilities where applicable for optimal patient outcomes delivering a healthy community through quality care.
Provide clinical leadership, participate in quality improvement activities and provide training and education to clinicians across multiple disciplines to achieve quality education and safe clinical practice.
Why you should apply
We can offer you:
Diverse career pathways

Professional and personal development

Help with further study and education

Flexible and supportive work environment

Opportunities to start or build a career or re-enter the workforce

Challenging, inspiring and rewarding roles, and

The opportunity to make a difference!
As a Staff Specialist you may benefit from potential tax savings by salary packaging living expenses, vehicle leasing, meal entertainment and relocation costs.
Where you'll be working
The Clarence Health Service includes Grafton Base Hospital. As a level 3/4 facility providing care to over 13,000 inpatients each year we work closely with Maclean District Hospital as well as other hospitals in Northern NSW and tertiary hospitals in Southern Queensland to support the healthcare needs of our community. With a population of approximately 51,300 the Clarence Valley has a well-established health care infrastructure and a strong network of community services to support your career needs.
The Clarence River provides the lifeblood of this picturesque region, connecting the regional centre of Grafton with the historic township of Maclean and the stunning seaside towns of Iluka and Yamba. Grafton is a commercial and professional hub in Northern NSW and is one of the state's most dynamic and fastest growing regions. Situated just three hours south of the Gold Coast, two hours south of Byron Bay and one hour north of Coffs Harbour the Clarence Valley is not far from anywhere! From Grafton to any beach on our coast is a short 45-minute drive. Whether you are looking for a relaxing tree-change, a family destination or an adventure, the Clarence Valley has something to suit every lifestyle. If you are a surfer, a bushwalker, a rower, foodie or gardener, the Clarence Valley has it all. Visit Northern NSW Local Health District for more information on living and working in this area.
Northern NSW Local Health District embraces the diverse skills and perspectives that our people bring to the workplace. We foster inclusiveness and diversity to help us deliver quality care to our community.
NNSWLHD is committed to reconciliation and strongly encourages Aboriginal & Torres Strait Islander people to apply for this position. All applications from Aboriginal & Torres Strait Islander people will be viewed most favourably. For help with your application to this role visit NSW Government – Stepping Up, our online recruitment resource for Aboriginal people.
Please note, to apply for this position you must be an Australian citizen or permanent resident, or be able to independently, legally live and work in Australia. For more information, please see Australian Government – Department of Home Affairs
A current valid NSW Working with Children Check is a requirement of this position. Visit NSW Government – Office of the Children's Guardian for more information.
All NSW Health workers are required to have completed a primary course of a COVID-19 vaccine which has been approved or recognised by the Therapeutics Goods Administration (TGA). New applicants must have completed the vaccination course prior to commencement with NSW Health, or provide an approved medical contraindication certificate certifying the worker cannot have any approved COVID-19 vaccines available in NSW.
Selection Criteria
Eligible for registration with the Medical Board of Australia as a Specialist Emergency Physician, and/or overseas trained specialist pathways.

Demonstrated recent clinical experience in Emergency Medicine at the role delineation of the service.

Demonstrated ability to work effectively as part of a multidisciplinary team and provide leadership of a team.

Demonstrated effective clinical communication through the use of information technology and written, verbal and interpersonal skills.

Demonstrated commitment to teaching, continuing education, research and quality improvement.

Availability to participate in an on-call roster and to respond on site within a reasonable time.
Need more information?
1) Click here for the Position Description
2) Find out more about applying for this position
For role related queries or questions contact Dr William Davies, Clinical Director Emergency Medicine at Email: William.Davies@health.nsw.gov.au or Dr Harvey Lee, Director Medical Services at Email: Harvey.Lee@health.nsw.gov.au

Applications Close: 4 April 2023
Recruitment agencies with suitable candidates should contact Amanda Page, Recruitment & StaffLink Officer in the first instance for further information. Tel: 02 66418410 |Email: Amanda.Page@health.nsw.gov.au
Applications submitted in eCredential by recruitment agencies on behalf of candidates will not be accepted.
For assistance with your application please refer to the Clinician Guide to applying in eCredential
NSW Health does not require or accept the Fit2Work Badge offered as an option in eCredential