Related jobs
There are currently 54 jobs listed by Southern NSW Local Health District
Visiting Medical Officer / Staff Specialist - Anaesthetics - Goulburn. Apply via e-Credential.
| | |
| --- | --- |
| Organisation / Entity: | Southern NSW Local Health District |
| Job category: | Medical Officers | Anaesthesia |
| Job location: | Illawarra & South Coast / Southern Highlands |
| Job reference number: | REQ270278 |
| Work type: | Sessional |
| Total remuneration package: | $174659 - $215533 |
| Closing date: | 28/01/2022 - 11:59 PM |
,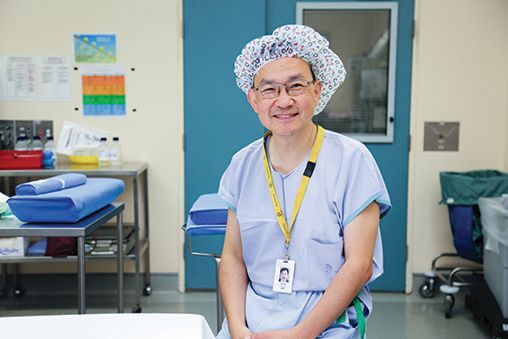 Employment Type: Full Time / Part Time
Location: Goulburn
Position Classification: Staff Specialist / VMO
Requisition ID: REQ270278
Applications Close: 28 January 2022

To apply for this position, please use the e-Credential link below

https://myclinicalprofile.com.au/OpenPositionLogin.aspx?UniqueId=1ef858a8-7e26-4be0-8843-829fc06cac7d

Where you'll be working

Welcome to Southern NSWLHD https://www.youtube.com/watch?v=OnRhUCkinYY

At Southern NSW Local Health District we are working to help our communities lead healthy lives. Our mission is that all people across our diverse societies are able to have timely access to the right healthcare in the right setting to maximise their health, wellbeing and independence.

Goulburn
Goulburn Base Hospital is located in Southern NSW LHD, approx. an hour's drive from Canberra and 2 hours from Sydney. Goulburn is Australia's first inland City and has a population of approx. 30,000. It has a great rural outlook and plenty of amenities for the very young to the elderly, with good primary and secondary schools.

The hospital has recently moved to a new Clinical Services Building and has approx. 100 beds. It now boasts a new state of the art Emergency Dept, Level 4 ICU and new operating theatres. There are new Paediatric, General Medical and Surgical Wards with purpose built negative flow areas and a Rehabilitation Ward. Services provided include 24/7 Emergency Care, General Medicine, General and Orthopaedic Surgery, Paediatrics, Maternity and Rehabilitation Medicine.

Why work and live in rural NSW

Working in rural NSW has many personal and professional benefits. The following link contain stories of some of our NSW Health professionals who live and work in rural NSW. They share why they choose to work in rural NSW and what they love about it.
https://www.health.nsw.gov.au/careers/imagine-rural/Pages/why-we-work-in-rural-nsw.aspx

What you'll be doing

Provide contemporary comprehensive specialist services in Anaesthesia for optimal patient outcomes. Working as a Visiting Medical Officer in a relief capacity with negotiable hours to be agreed with the Clinical Director.
Provide and support training to clinicians across multiple disciplines to achieve quality education and safe clinical practice.

The role and responsibilities are to be carried out in a manner that is consistent with delegations, policies, procedures and operations systems of HealthShare NSW, and in line with the NSW Health Code of Conduct.

There will be plenty of opportunity to participate in combined team meetings in order to grow the anaesthesia services and participate in collegiate improvement practices, teaching and research projects

Selection Criteria
Holds registration with the Medical Board of Australia as a Specialist in Anaesthetics, and/or overseas trained specialist pathways.
Demonstrated effective clinical communication through the use of information technology and written, verbal and interpersonal skills.
Demonstrated significant experience relevant to Anaesthesia practice and evidence of competence in skills relevant to Australian rural hospital practice, including trauma and emergency scenarios.
Demonstrated ability to work effectively as part of a multidisciplinary team and provide leadership of a team
Demonstrated commitment to teaching, continuing education, research and quality improvement.
Demonstrated commitment to behaviours which align to the NSW Health CORE values and SNSWLHD Values, goals and strategies.
Please note that to apply for this position you must be an Australian Citizen or Permanent Resident of Australia, or be able to independently and legally live and work in Australia by way of your own Temporary Visa. We do not offer sponsorship in this position for applicants requiring a temporary visa. For more information, please see www.immi.gov.au

This is a Category 'A' position, please read and understand NSW Health policy directive PD2020_017. All new employees must agree to comply with the requirements outlined in this policy. OASV requirements also include proof of vaccination against influenza and is compulsory for NSW Staff that enter any Residential Aged Care Facility (RACF) or who work in NSW Health owned and operated RACFs

All NSW Health workers are required to have received at least one dose of a COVID-19 vaccine by 30 September 2021 and two doses by 30 November 2021 or have an approved medical contraindication certificate. You will be required to provide a record of your COVID-19 vaccination status as part of the recruitment and onboarding process. This letter of offer is conditional on you complying with this requirement and providing evidence of your vaccination status. Should you not be able to comply before your commencement date, the offer of employment may be withdrawn.

To apply for this position, please use the e-Credential link below

https://myclinicalprofile.com.au/OpenPositionLogin.aspx?UniqueId=1ef858a8-7e26-4be0-8843-829fc06cac7d

Need more information?
1) Click here for the Position Description
2) Find out more about applying for this position
For role related queries or questions contact Lyn Currie on Lyn.Currie@health.nsw.gov.au or phone 02 4827 3111